If you know GMLD, you know that we are lucky to work with some of the country's leading property developers, architects, cultural institutions and government agencies.
We are so proud of our awesome client list that we have added a whole page to our website. Please go and check it out!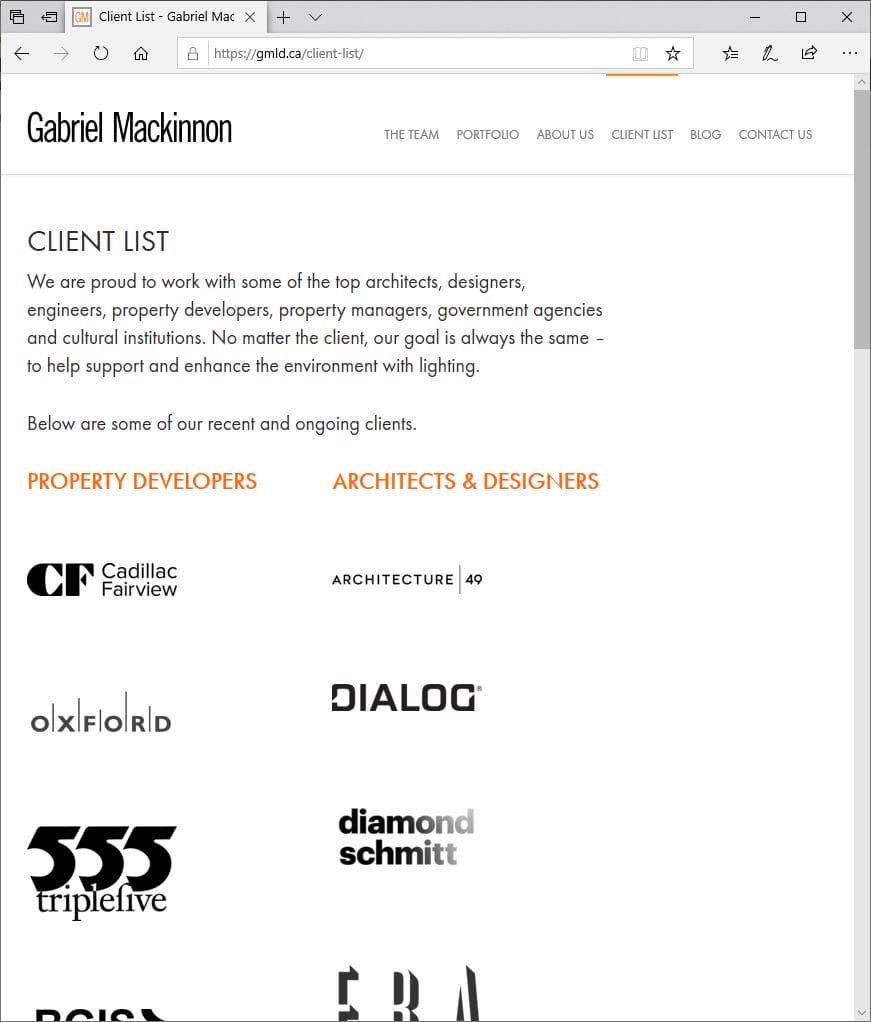 Our recent and current clients include:
PROPERTY DEVELOPERS
Cadillac Fairview
Oxford Properties
Triple Five
BGIS
ARCHITECTS & DESIGNERS
Architecture49
Dialog
Diamond Schmitt
ERA Architects
EVOQ
GH+A
GRC Architects
IBI Group
Lemay +TOKER
MORIYAMA TESHIMA
MTBA
NORR
Perkins and Will

GOVERNMENTS & AGENCIES
Senate of Canada
Supreme Court of Canada
House of Commons
City of Ottawa
City of Calgary
CULTURAL & EDUCATIONAL INSTITUTIONS
University of Ottawa
National Gallery of Canada
Canadian History Museum
Canadian Museum of Nature
Ottawa Art Gallery
FYI – on the actual page, you can use the logos as links. Did we forget anyone? Would you like to join this esteemed group? Let us know!