GMLD is honoured to have designed the lighting of the new Royal Alberta Museum, collaborating with a great team at Dialog in Edmonton. Lighting was carefully integrated into perforated wall panels, ceiling troughs and other architectural details to allow the innovative architectural forms and museum's artifacts to shine.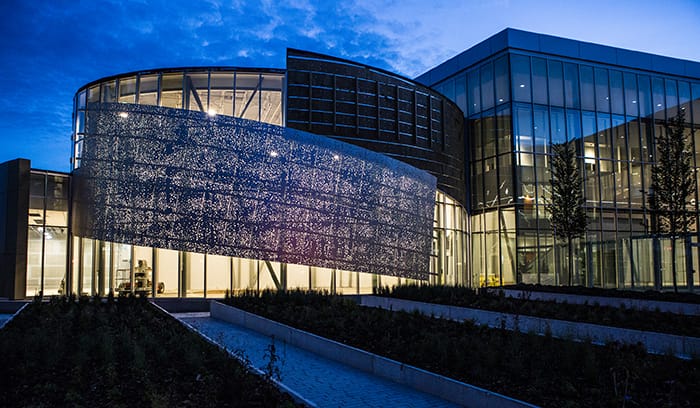 (Photo via Dialog)
A few project facts:
Size: 37,100 sq.m. / 399,340 sq. ft. (approximately)
Cost: $260 Million
Client: Alberta Infrastructure
Builder: Ledcor Design-Build Inc.
LEED: LEED® Gold certification is anticipated for this project
Target Completion: The building is now complete and has been handed over to the client, however the museum is not expected to open to the public until December 2017 due to the complex process of relocating the collection.
We look forward to sharing a larger collection of photos of this exciting space!
Save