We have added another new parliamentary precinct project to our portfolio – this one many years in the making.
This past fall, we completed the Government of Canada – Visitor's Welcome Centre with our esteemed colleagues (and neighbours) at Moriyama & Teshima. This project was completed as apart of the larger exercise of renovating the Centre Block and is the first phase in a larger planned visitor's welcome centre.
The two-storey space is almost completely underground, so a key challenge of the lighting was to elevate the space and lend an open and airy ambiance. This is accomplished in part via the use of strong uplighting and indirect coves, which highlight the vaulted ceiling. The lightness and brightness of the atmosphere belies the robust construction and heavy security requirements of a parliamentary building, an accomplishment on the part of the design team.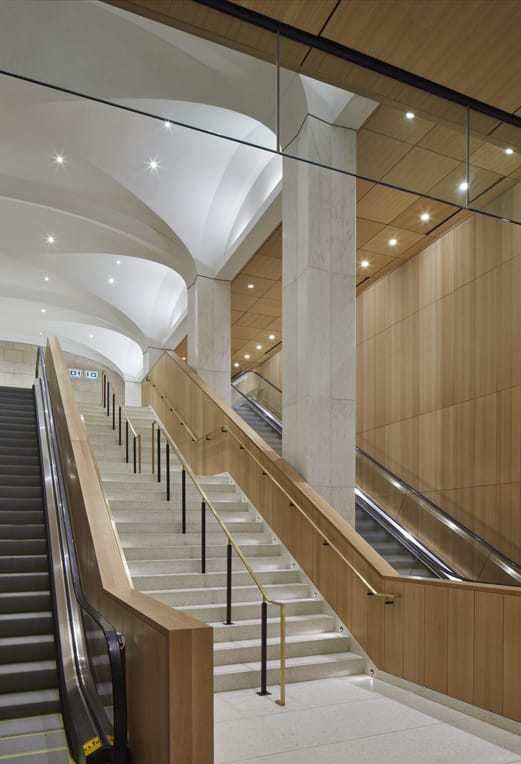 Luminaires are also integrated into the terrazzo of the stairs, and neatly into the wood cladding on the ceiling, highlighting the honey coloured white oak walls. The warmth of the space elegantly obscures the fact that you are underground with no daylight.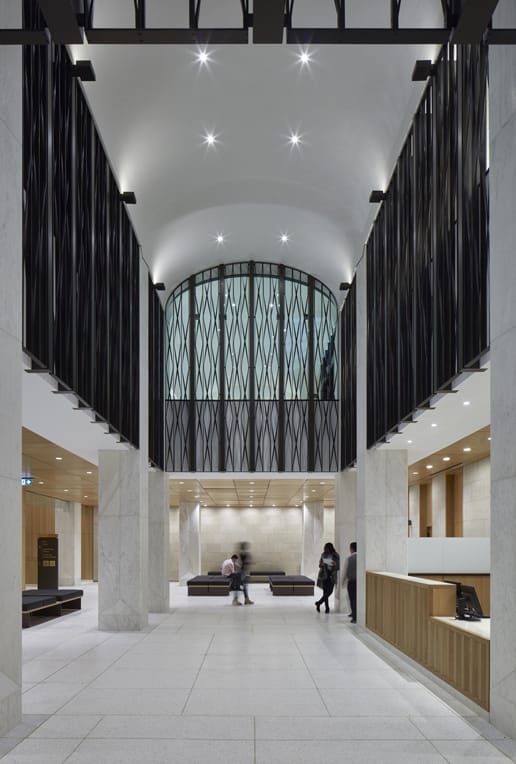 Thanks to James Brittain for these images; check out more photos at our portfolio page!
If you need help with a tricky lighting design problem – GMLD is your team! Please get in touch.