We at Gabriel Mackinnon Lighting Design are lucky to have illuminated some of the most important spaces in Canada. Luckier still – those projects sometimes win fancy awards! If you follow us on social media you may have seen us post award updates there. If you don't follow us, you should! We are gabrielmackinnon on Instagram.
In any case – since we have recently updated our awards list, you can find it posted it here: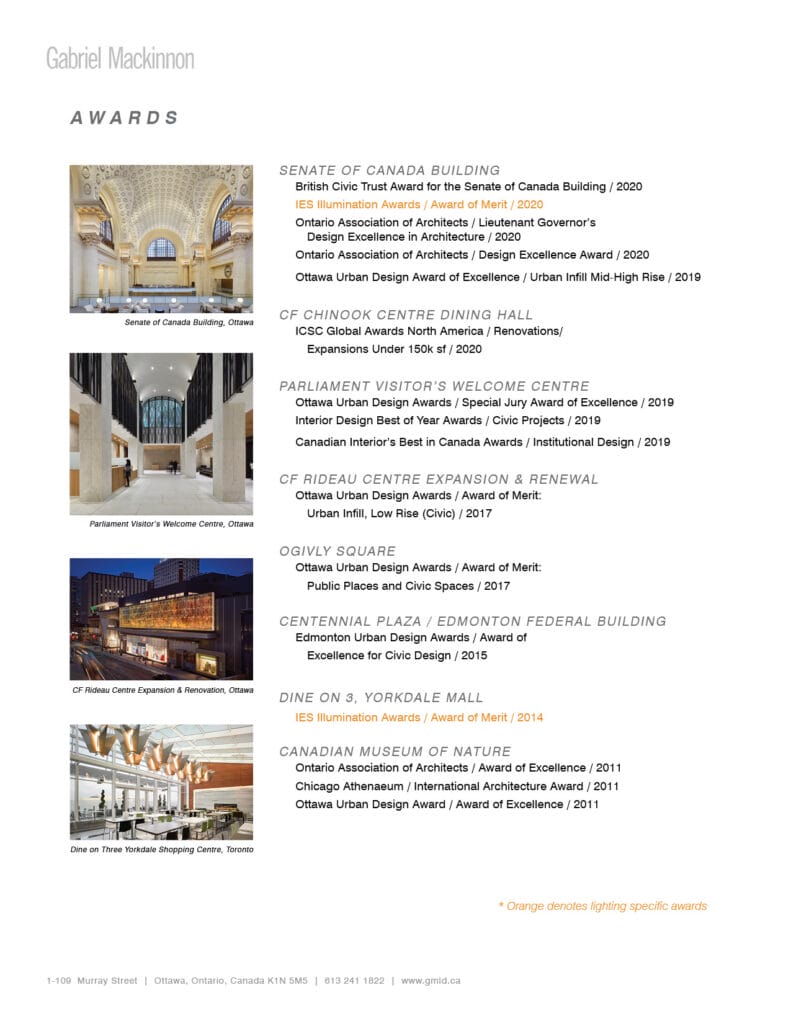 This is not an exhaustive list, but it includes most of the recent highlights. you can take a look or download it here:
Please get in touch if you need information for a bid submission, or you would like to discuss your project – we would love to win more awards with you!