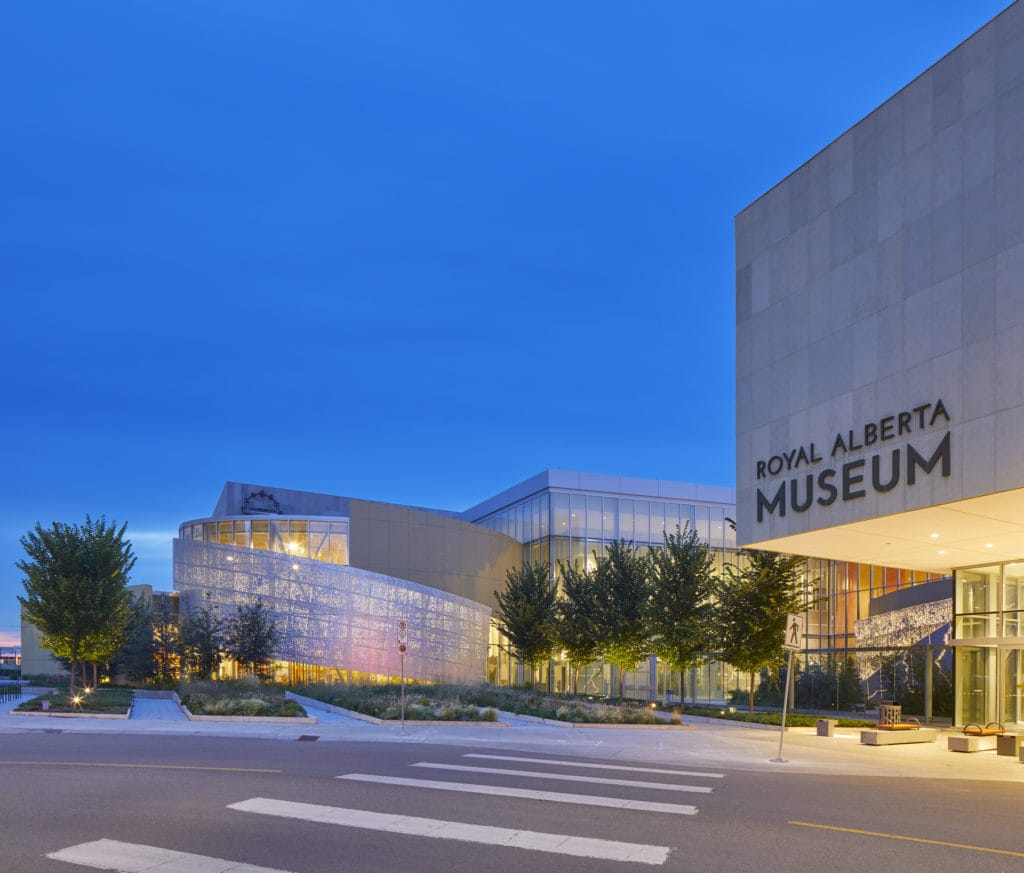 We have (finally) added our Royal Alberta Museum project to our portfolio. Check it out here!
We are proud of another successful collaboration with our talented friends at DIALOG in Edmonton. The project received LEED Gold Certification and opened to the public in 2018. Our scope was the entire front of house and exterior, as well as selected exhibits and office spaces.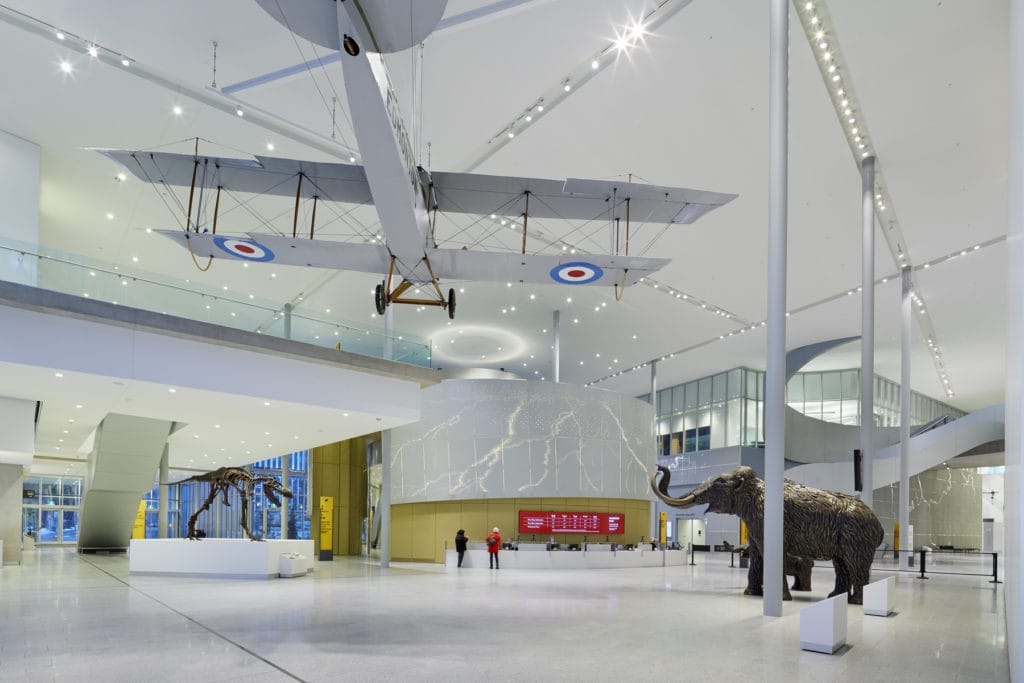 We at GMLD are particularly proud of the integrated lighting in the perforated wall panels – this took many rounds of mockups, tests and tight material and architectural coordination to get right, and they are now an iconic statement in the space, linking indoors and out.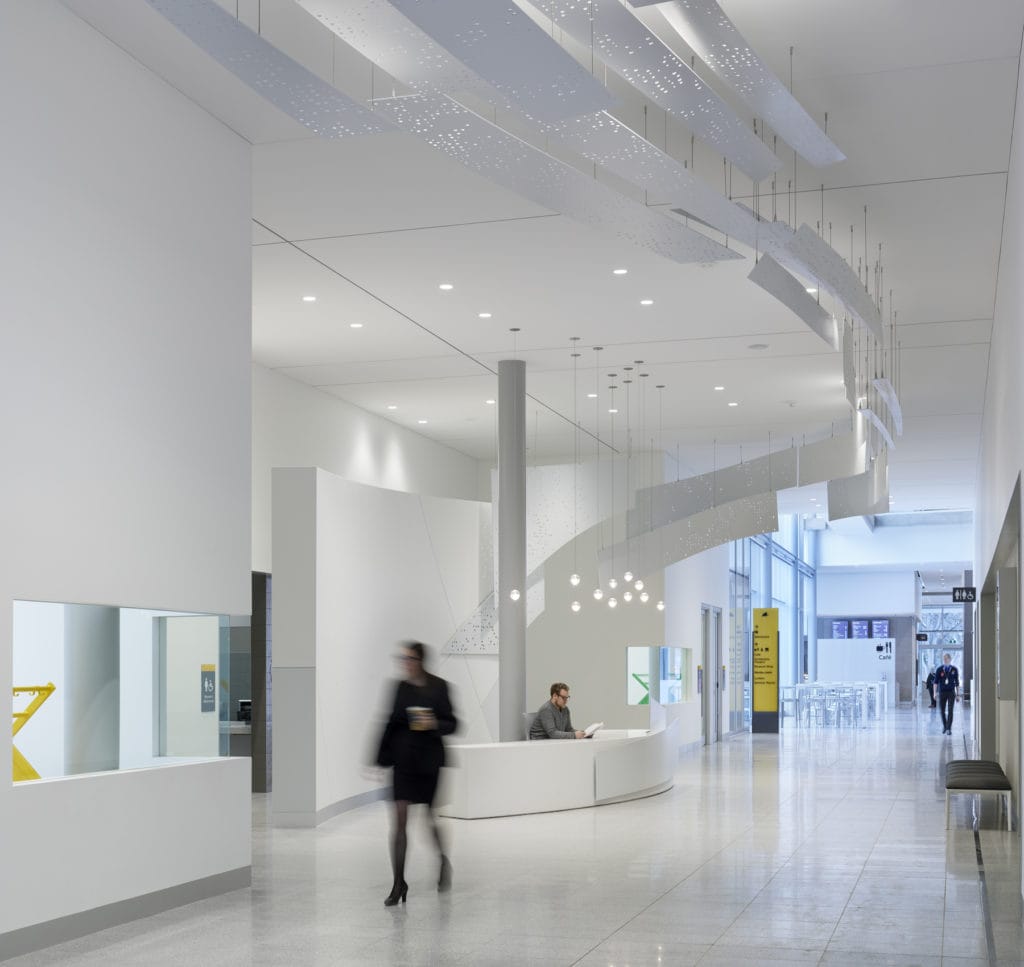 Near the group entrance, a pattern of discreet, maintainable downlighting emphasizes an arrangement of white panels, evocative of ice breaking up in spring. The subtle gesture helps visitors locate the arrivals desk.
Do you need a team of lighting experts to help integrate lighting into your project? Get in touch!